A Family App-O-Rama Party!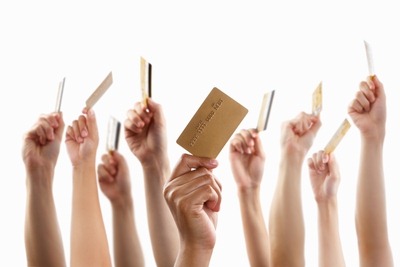 -Update! looks like the rest of the family caught up with me. Another 10 applications done & done!
Over the weekend, I got together with family for the holidays. Several of them were planning trips & vacations, so naturally the conversation of using points & miles to save money on their trips came up. I thought about all of the current best offers there are and formulated a plan for everyone.
Then we did what every miles and points family would do, we turned it into an App-O-Rama party!
Everyone was wondering how long it would take for points to post so that they could book their vacation already. Usually, points will post after the statement closes where you meet the spending requirement. This means if you want to use new credit card applications towards a vacation you're planning, you need to plan at very least about 2-3 months in advance. Sometimes issuers will post points the same day you meet the spend, but that's rare. (I love it when I log on and see unexpected points).
At the end of the night we were collectively approved for 9 cards, and not 1 denial. (FYI, this included the Alaskan Air 50k offer I talked about here). Another card everyone got approved for (including someone who was unemployed) was the Barclay's Arrival World Mastercard (listed on the banner below). After meeting the spending requirements, we will have more than 400k points. Even if you value points at a measly 1c/point, that's $4000 back in travel.
It's always frustrating to have to meet minimum spending requirements, and then wait for points. This is a nice reminder to either plan ahead, or stock enough points so that when you're ready to book, there's no waiting around for things to post.
At the same time, make sure you don't hoard points for no reason. Devaluations happen, and your points currency can go down in value if you don't use them. Even worse, some of them can even expire. Another nice reminder to use AwardWallet.
If you're ready for your own AOR, check out my last post on AOR's. Most of the information is still relevant. The only one that isn't is that the Barclay's Lufthansa 50k offer is gone as of this past weekend.
Some other family members who didn't attend the party heard about it and are getting their applications in order to do their own AOR!
Good luck and I hope you get instantly approved for all. If not, call those reconsideration lines immediately like I do!