How do you keep track of all your points?
If this is how you feel when you think about managing your points, I have good news for you.
I always talk about finding new ways to gather points, either through manufactured spending or through new card sign ups, but what happens when you finally get all of those miles and points dumped into your account? And what if you're using different cards, and therefore have different mileage earning programs?
Well if you followed my advice, you already have a spreadsheet you follow, with several programs listed, including all of your ID's & password hints. Great, now what?
Now you need an easy way to view all of your points in one location. The solution to that is Award Wallet.

They offer a free (and paid) service that lets you log into all of your mileage accounts through one portal. That makes some people feel uncomfortable but the amount of time it saves me when browsing my accounts is worth it for me.
If you don't yet have AwardWallet, sign up using my link here. If enough people sign up, I get upgraded to a paid account. If you don't want to use my link, I still suggest you sign up directly at their site because it just makes your points life that much easier to manage. Not every airline allows use with AwardWallet, but there are enough that do to make it worth it.
They even have mobile apps for iOS and Android, that look like this: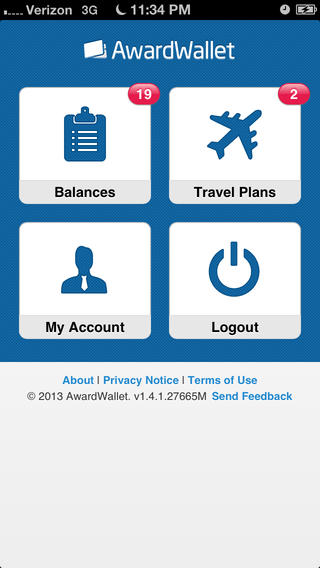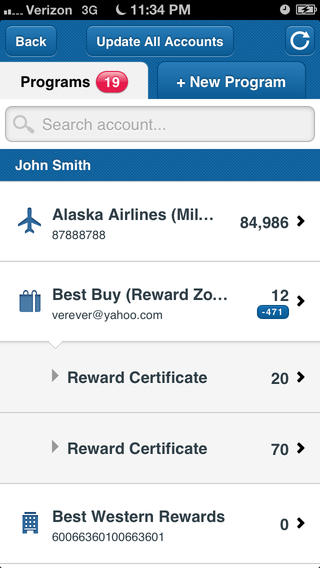 Aside from that, I like to actually download all of the airline & hotel apps I frequent anyway. They're helpful quick references to account status/benefits, numbers, phone numbers, & flight/stay information quickly. These apps are also free.
Do you have a different way of managing your points?