How I flew from New York to Hong Kong in business class (RT) … for $85.50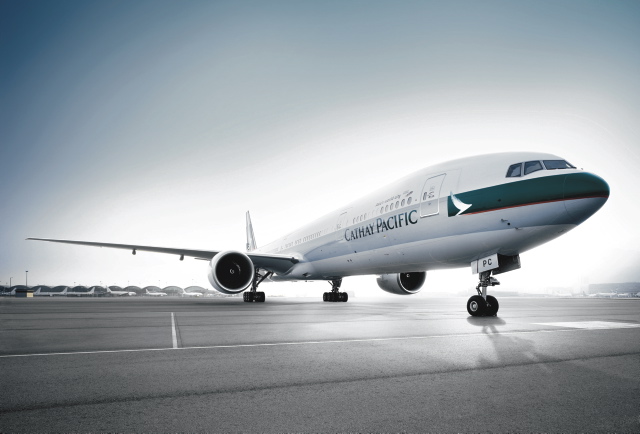 (This post is part of my Asia trip in review)
You read the title correctly. Most people would jump at the opportunity to fly from New York (JFK) to Hong Kong (HKG) in economy (and back) for anything less than $900, especially on Cathay Pacific. Economy round trip fares are usually around $1100-$1200.
I checked some random dates on Cathay's website on business class fares from JFK – HKG round trip, and this is what I found: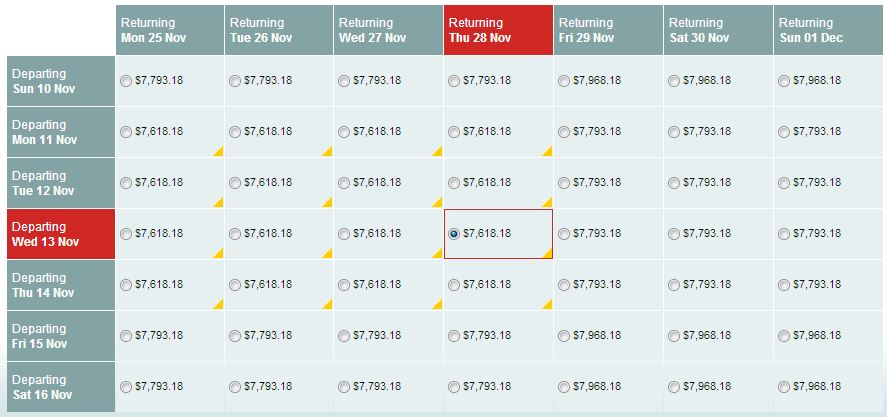 The lowest fares available were for $7618.18! Wow!
So how in the world did I only pay $85.50 for this ticket?
This is a great example of just how powerful miles/points can be at times. I had stockpiled American Airlines miles for some time now through credit card sign up bonus' and opportunities to receive bonus miles for spending categories.
"But wait, you flew Cathay, so why are you talking about American Airlines miles?" you ask. Great question, Cathay, American, British Airways, Iberia, Finair (along with several others), are all part an airline partnership called One World Partners. One great thing about collecting miles is that you can use one airlines miles for redemption on their partners, so you're not only locked into using American Airlines miles on American. Redeeming on each partner is sometimes different, also depending on location, so understanding these rules is often cumbersome, but if you know where to look, the information is always available.
In my example, American Airlines allowed for miles redemption on their partner Cathay Pacific from JFK to HKG for 55k miles one way, and $30.25 in taxes & fees (double the amounts for round trip). Since this had to be booked over the phone, they also included a $25 phone booking fee for the entire itinerary. I've heard of some agents waiving the phone booking fee because it can't be booked online, but they didn't do it for me.
Since I have the Citi AAdvantage credit card, I received 10% of my miles redeemed back after redemption. So all in all, this broke down to:
Miles: 55,000 x 2 = 110,000 – 10% (capped at 10k/year) = 100,000 miles
Money: $30.25 x 2 = $60.50 + $25 = $85.50
For those of you that like to calculate cents per mile: $7618.18 (fare) – $85.50 (what I paid) = $7532.68. This is how much the 99,000 miles saved me, which works out to 7.6 cpm (cents per mile).
The general rule of thumb is that you get at least 1 cpm. (10,000 pts = $100).
So there you have it. Save up those miles and flying like a rockstar might be easier than you previously thought. Many people say that they just can't be bothered with managing credit cards and miles, but at what point does it become worth it?
I'll be writing up a review on the flight soon. It was awesome by the way. 😉
What was your best miles redemption?