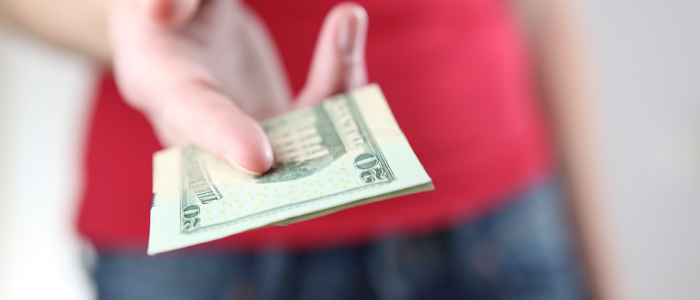 Wait, you've never heard of the $20 trick? Ok, let me explain.
This is the practice of sandwiching a $20 bill in between your ID and credit card, and handing it to the front desk agent of a hotel during check in, in hopes of a room upgrade. You simply ask the front desk agent, "I'd like to know if there are any room upgrades available?"
When they see the $20 bill, they will usually understand that this is a tip for them to "hook you up" with a nice upgrade.
Yes, I'm serious, and this is a fairly well known practice in cities where gratuities drive service, like Las Vegas.
Is it guaranteed? Never. The reason you give the $20 to the front desk agent, is that they have the most power in controlling what room you will receive. You're taking a chance, and several things can happen from you initiating this:
1. The FDA (front desk agent) will not know what it's for, and simply hand it back to you as if you made a mistake.
2. What I would usually expect to happen, is that they will smile and say "let me check for you", put the $20 bill to the side, and really see what they can offer you. Much of the time it's a view upgrade, higher floor, or club room, and they'll ask if you'd like to accept the offer or not. If yes, they keep the $20, if not, they'll just hand it back to you.
3. You ask during a really quiet night, and the FDA happens to like you, and they upgrade you to the nicest suites in the hotel, at which you would probably never say no, since you were asking for an upgrade anyway. It doesn't hurt to ask for a specific room either, so you may get exactly what you were looking for.
There is the risk of the FDA keeping your $20 and not even offering you an upgrade at all.
"You're joking." No I'm not, once the $20 trick led me from a basic room at the Aria Casino in Las Vegas to one of their panoramic 2 bath sky suites. One of the largest rooms (bigger than most NYC apartments) and best views in Vegas I've ever seen featuring a private elevator, dual entry master bathroom, and kitchenette.  I posted a review and have pictures here.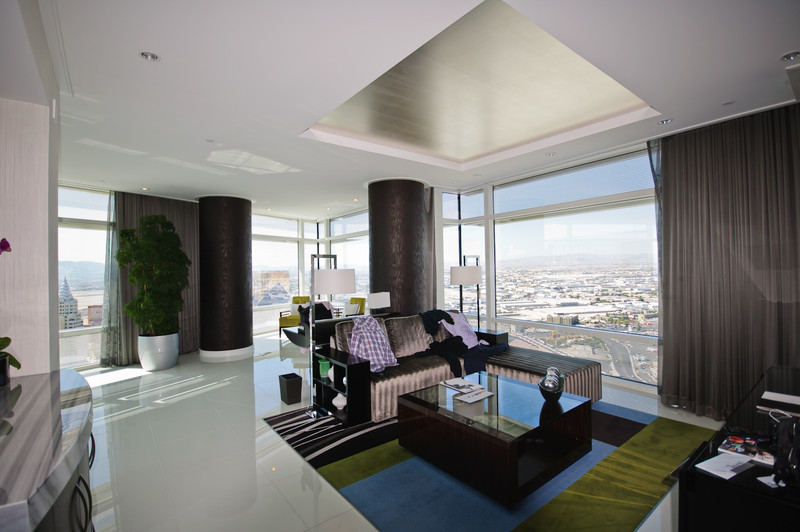 (how's this for a hotel living room?)
There's even a website dedicated to this where people report what type of upgrade they've received here. It just goes to show how much people enjoy luxury travel and getting freebies when they can.
Personally I've also received upgrades at Caeser's, Aria, and Treasure Island in the past. I haven't tried this outside of Las Vegas, but theoretically it should work anywhere. More so in areas where tipping culture is accepted.
When to use it? This is really subjective, but it's really helpful to know roughly what type of inventory the hotel has, and what type of rooms are available vs what you would actually like to get. This will help keep your expectations realistic. You won't always get that presidential suite, but if you ask the right person on the right night, it could happen.
Also remember to calculate if it's really going to be worth it. If you're staying at a 3 star hotel like Circus Circus or Excalibur for night that you paid $30 for, is it really worth it to almost double your room fee? If you're staying at a 5 star hotel like the Bellagio or Cosmopolitan for 5 nights, and you get upgraded to a suite, that's a huge upgrade for only $4/day.
Everyone has their own risk/reward threshold on what they're willing to try. For me, I don't like to break any hard rules companies have, but it never hurts to ask for some things. Very often I find people in the service industry are more than happy to help make your experience that much better if you simply ask.
Have you tried the $20 trick before? What were your results?