Which program should I stay loyal to & build points with?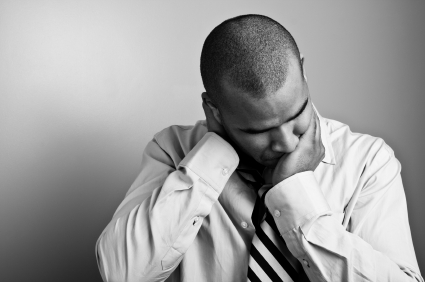 (making a decision on which program you want to stay loyal to can be a tough one!)
American Express membership rewards, Chase Ultimate Rewards, British Airways Avios (cool name btw). The list goes on and on, but which one really is the best to stay loyal to?
Unfortunately there is no direct answer to this, since everyone uses points differently, but I will tell you why I collect points in several programs. I know some people like to concentrate and accumulate points in one program, but just like investing, I think it's important to diversify your points portfolio.
The reason for that is life is just too dynamic for you to be completely set in your points way. If you're like me, you enjoy traveling with friends & family. Your parents might prefer flying American, your friends only have Jetblue points, and your cousins only want to stay at the Ritz. If you want to travel with all of them (for nearly nothing), you're going to have diversify.
I'll give you a couple good examples of how I was able to leverage my points recently due to the fact that I've been building points in different programs.
Scenario #1: New York (JFK) – Los Angeles (LAX) for 5
I checked American Airlines, and they had award availability for partners. Great! Remembering I had a bunch of British Airways (both One World Partners) Avios piled up, I double checked their site for award fares, and it was only 25k for a RT ticket in economy. I booked 3 fares using my avios and $15 in taxes. I booked another ticket using AA gift cards I got for free from utilizing my AMEX Platinum annual $200 airline incidental credit. Another ticket was purchased through Citi's companion ticket portal (which is going away in December). All in all, I only had to pay about $300 for 5 RT fares that should have costed me around $1800.
I'm also going to save on checked bag fees since I have an AA credit card.
Scenario #2: New York (JFK) – Tampa (TPA) for 4
Some family members had already booked a flight on Jetblue. By the time I got around to doing it, prices had gone way up. I decided to take a look to see what other airlines fly JFK to TPA direct. Delta! Not my favorite airline by any means, but it was worth looking into because I had Delta miles saved up. They had award fares for 25k RT while Jetblue's flights were about $275pp. Since I needed to book 4 fares, I was about 11k short on Delta Miles. What to do? Thank you American Express membership rewards! AMEX and Delta are transfer partners. I was able to transfer over the needed 11k miles for my award fares. Another reason why AMEX points are so valuable, is that you can always top off specific partner airline accounts if you're short points, and need them quickly.
As a result, I booked 4 award tickets on Delta for $20 in taxes, and $6 in the transfer fee from AMEX to Delta. That was opposed to purchasing 4 tickets from Jetblue for $1100.
Again, I will save with checked bags due to having the Delta AMEX branded credit card.
I realized my transfer options and point redemptions in these scenarios aren't always considered the best use. Especially compared to the value they may have in upper cabins traveling internationally, but they easily saved me around $2500 in airfare costs for these two trips. And I'll always be able to accumulate more points before the next international trip.
Trip reports due when I'm back!