Say hello to my little friend, Jet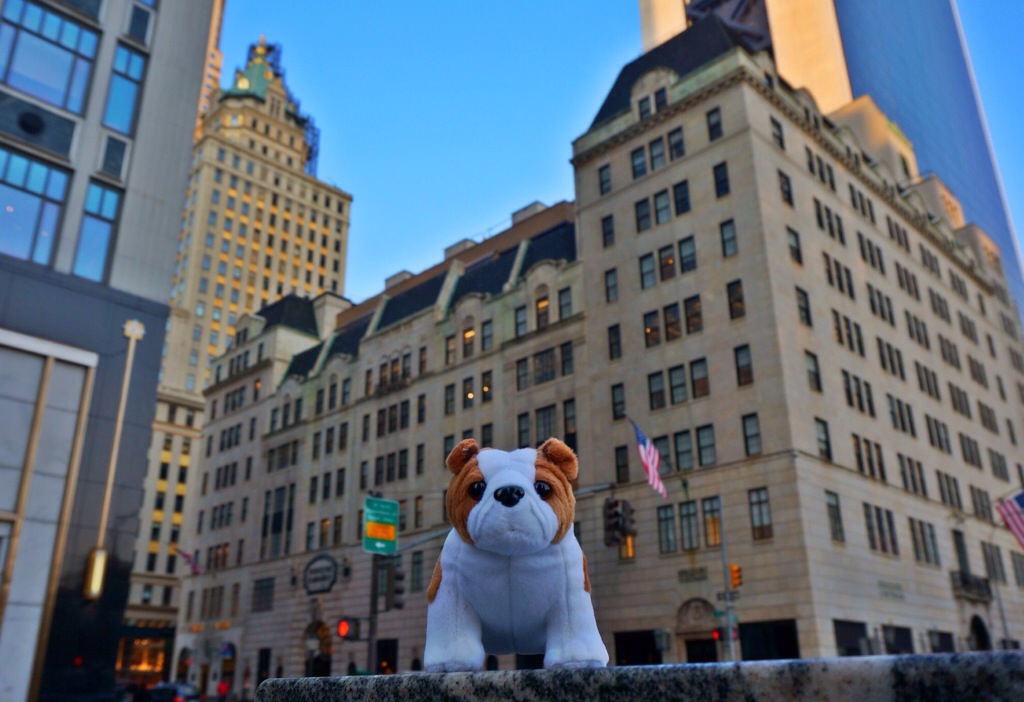 (Here's Jet hanging out with me on NYC's 5th ave)
For a little while now, I've been telling you guys about exciting news coming down the pipeline for Point2Steve. This is some of the "news" I was referring to.
Today, I'm happy to introduce you to P2S' very own mascot, Jet! He's mean (in a cute way), cuddly, down for anything, stands a staggering 5 inches tall and is eager to start going on vacation.
Small enough to fit in my luggage, carry on, and even some pockets, I'm planning on bringing him around the world with me. I'll tag my pictures with #p2sjet so that anyone interested can see where he's going, and where he's been.
Where would you take Jet on vacation if I did a Jet giveaway?