Trip Review: Aloha Ha-Vai-ie (Hawaii)! – welcome SPG member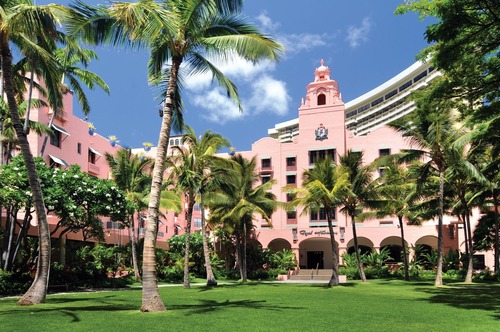 The Pink Castle AKA The Royal Hawaiian. Waikiki, Oahu
Preview
Yes! It's been way too long since I've been back to Hawaii (2008). I had a fantastic time out there the previous time, and I'm sure this upcoming trip will be even better.
Everything's been booked. I'll be flying on HawaiianAir's new direct non-stop from JFK to HNL (service started in June of this year 2012). Anyway I can get to Hawaii faster, I'll take. I'll also be staying at the Royal Hawaiian, which I'm really anticipating to be an awesome hotel from everything I've read about it.
I've given you guys a lot to look forward to lately. Let's hope these trips pan out better than I expect.
Update!
I booked an additional ticket for someone at the last minute using my Citi Thank You points. I really love not having to worry about the cost of booking travel for myself or someone else when I have enough points in the bank.
Summary:
As I had expected when planning the trip, Hawaii would be an awesome time. It truly didn't disappoint from the warm welcome at the Royal Hawaiian, to the aloha from Hawaiian Air. The direct flight to/from JFK/HNL was a breeze. I really hate layovers & long rides to the airport, and Hawaiian Air eliminated both of those for me. We were served several small snacks and drinks, a full meal, and a light meal towards the end of the flight, all of which were complimentary. They also offer a complimentary glass of wine, which I did not take. The staff was much friendlier than other US carriers I've been on recently so that added to the trip.
The Royal Hawaiian immediately recognized my SPG (gold) status and gave us an upgraded Ocean View room with late check out. For all guests, they give lei's and a glass of cold pink tea at check in as a welcome. It was a really nice touch that put a smile on all of us. In the room, they have complimentary bottled Hawaiian water (which comes in a cool teal bottle), and a bag of banana nut bread. I was also advised that at 5:30pm, there would be a SPG welcome party for me and all of my guests with the hotel manager. Again we received a very warm welcome close to the pool in a sectioned off area where they served Mai Tai's, and walked around with hors d'oeuvre's. Even though the three of my friends didn't have SPG status, they were welcomed to joining me to the party.
I can't wait to stay at the Royal Hawaiian again.
Costs:
I was really excited for this trip partially for Hawaii itself, and partially because of the great deal I was getting.
1. Starwood had a bonus beginnings promo which entitled me to 1 free night at up to a Category 6 hotel, which Royal Hawaiian is. Throw in all the goodies, the Mai Tai's, and the late check out and that's a nice promo from Starwood.
2. At the time I booked the flights, the round trip ticket costed $670. I used Hawaiian Air points 1 way for 2 tickets (20k pts each, 40k pts total). So I paid $670 round trip for 2 fares. At the last minute, I decided to book another fare with Citi Thank You points. At that time the fares dropped to $460 round trip, so it only required roughly 36k ThankYou points.
I didn't get a chance to stop by any airport lounges using my priority pass because I didn't have much time and was traveling with a group.
I did however use up all of my $200 airline credit from my AMEX platinum card by choosing Hawaiian Air as my designated airline. I purchased upgraded meals for several people, purchased someone a drink, had free checked luggage for me and a friend, and purchased several snacks and gifts for friends that were on the flight with me.
Can you tell we were fed well by Hawaiian Air? Thanks AMEX plat.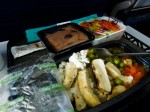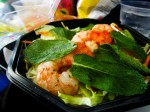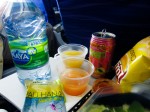 As usual, some photos from the memorable trip: