Lets help each other, what do you say?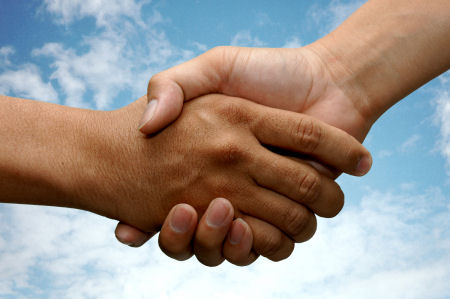 After a few interactions I've had this past week, I feel compelled to make my readers aware of how they can help me.
Let me recap those interactions for you:
Interaction #1:
Someone: "oh nice post about the Barclays card, I just signed up for it this morning. I would've used your link if I knew about it earlier"
Me: "…"
Interaction #2:
Someone: "I'm pretty savvy when it comes to money"
Me: "I posted about the Barclay card, that's a pretty good deal if you're looking to save money on travel"
Someone: "Yea I already signed up for that & the Chase Sapphire, got $400 back"
Me: "wow that's great, did you use my links?"
Someone: "oh no I didn't, but I will next time"
Interaction #3:
Someone: "hey what do you think about that Marriott card? Is it good for cash back?"
Me: "it's ok, they give you enough points at sign up for a free night at most Marriott properties. It's not a cash back card at all though"
Someone: "darn I wanted cash back. Oh well, I already got approved for it"
Me: "oh did you sign up using my links?"
Someone: "lol, my fault I didn't, I'm going to save your website now"
Interaction #4:
Someone: "I just got approved! I was going to apply for Chase freedom but saw your post and decided to apply for Barclays instead since it's better. Thanks!"
Me: "Thanks for reading and supporting!"
Someone: "oh no, I thought it was just a picture at the bottom of your post, I applied directly on the Barclays website …"
Yes, this all honestly happened within the past 5 days.
You get where this is going. I want to say first and foremost that I am not at all upset with the people that I've had the interactions with. I laugh whenever it happens. I get a sense that they either really didn't know I had credit card links, or simple forgot to check my links before applying because they were too excited to apply.
What I do find frustrating is that most of these people seem like they would have happily used my links to apply if they simply knew where to click. This puts me in a tough situation. I am here to share information. I am not here to sell. At the same time, using my credit card links are a way for us both to benefit from this. I ask for nothing back from this blog, other than to use my links IF they are exactly the same as the offer you were going to sign up for anyway.
I don't want to say "USE MY LINKS! CLICK HERE!" and put up flashy credit card banners all over my website so you can barely find the text you should be reading. Perhaps I do need to market my links a more though. I feel that right now, readers aren't even aware that's how they can help me. If you ever feel like the experience of coming to P2S is suffering from me pushing links, don't hesitate to call me out on it.
I do want my readers to know that I do have credit card sign up links for almost all the cards out there. Some are direct links, some are through my creditcards.com portal. Either way, I get paid a commission if someone signs up using my card links, and gets approved. These links are located on the tab labeled "credit cards" up top. If you ever have a question about which link to click (there are a lot in each category), just contact me and I'll direct you to the right place.
Although I'm not allowed to say how much I get paid per sign up, it is enough to help me "keep the lights on" since there are costs associated with running a dedicated website.
Again, I only want you to use my links if they're the same offer you were going to get anyway. If there's ever a superior offer elsewhere, I will either direct you to it, or advise you use that one instead of mine.
I guess what I want taken away from this post is that if you enjoy & find value in the content I blog about, please consider using my links before applying for a new credit card. It's really the only thing I would ask of my readers. You get the same benefits, but this way it helps me out a bit too. Let's help each other, what do you say?
Thanks for reading and the amazing amount of support I've received thus far. I still love hearing from new readers. Those, "Hey Steve, I've been reading your blog, and I have a question …" messages I get every now and then are awesome. Its definitely inspiring when I find out I've helped someone realize how lucrative miles and points can be, and how it can change their view on traveling.