Cancel-O-Rama? Best practices when cancelling credit cards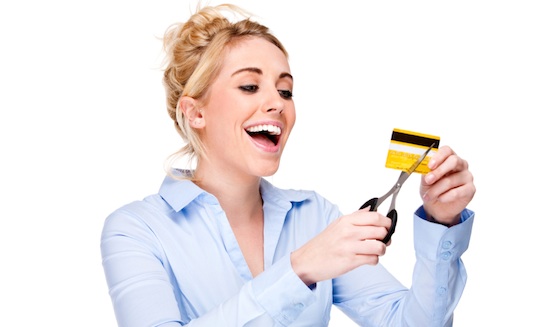 I'm not sure if there's an actual term for this, but cancelling your credit cards is extremely important in terms of staying on top of your points game.
Almost exactly a year ago, I did an App-O-Rama (AOR) that consisted of the following cards (some with annual fees):
1. AMEX Business Gold open ($175)
2. Chase Ink Bold ($95)
3. Virgin Atlantic BOA ($70)
4. Barclays NFL Flexperks ($0)
I see no reason to keep these cards other than the NFL flexperks card (since it doesn't have a fee).
I always talk about signing up for cards and strategies you should follow. I thought it would be a nice idea to give some best practices when cancelling your cards.
A few things you want to consider when cancelling a card are:
1. Will it affect my credit score? Yes, once you close an account it drops the average age of that account, which goes into the overall scoring of your credit. Read more about my post on credit here. I always recommend keeping accounts open as long as possible but not if the annual fees are going to outweigh the points you receive.
2. Moving Credit. When cancelling personal cards, I always try to move as much credit I can from the card I'm closing to another card I have with the issuer. The reason for that is to not drop your total available credit.
3. Can I cancel if I still have a balance? Yes. You are still responsible for paying the balance though. Most issuers I've dealt with always allow me to close an account even when a balance still exists (positive or negative).
4. Don't get too attached to your credit cards. It helps a lot if you don't "marry" yourself to your credit cards. By this I mean putting every single auto bill pay you have to it. Removing it from your life becomes more difficult at that point.
So after going through cancelling each of these cards, I learned a couple of things.
Chase: I recently signed up for a Chase Sapphire so I could keep all of my Ultimate Rewards points I've earned with my Chase Ink Bold card. When cancelling the Bold, I made sure to ask the rep if I would lose any points. I found out that your UR points earned on each product are actually separate, so if I cancelled the Bold, all points earned on that system would be lost. Fortunately, they can "transfer" them over to the Sapphire card, but it's really important to note that if you do cancel, MAKE SURE you ask them to transfer your points to another product, otherwise they could be lost.
AMEX: American Express membership rewards (MR) don't work the same as Chase's UR's do. If you have another MR earning product with AMEX, your points will simply stay joined together (if they were already linked before, same MR account). No action was required for me to keep my points earned with my AMEX Business rewards gold card.
Getting rewards and points are great, but when you start paying annual fee after annual fee, the issuer is going to get the upper hand on you and that's what they're banking on.
Is there anything specific you do when cancelling your cards?