Bad reco! Intercon Hong Kong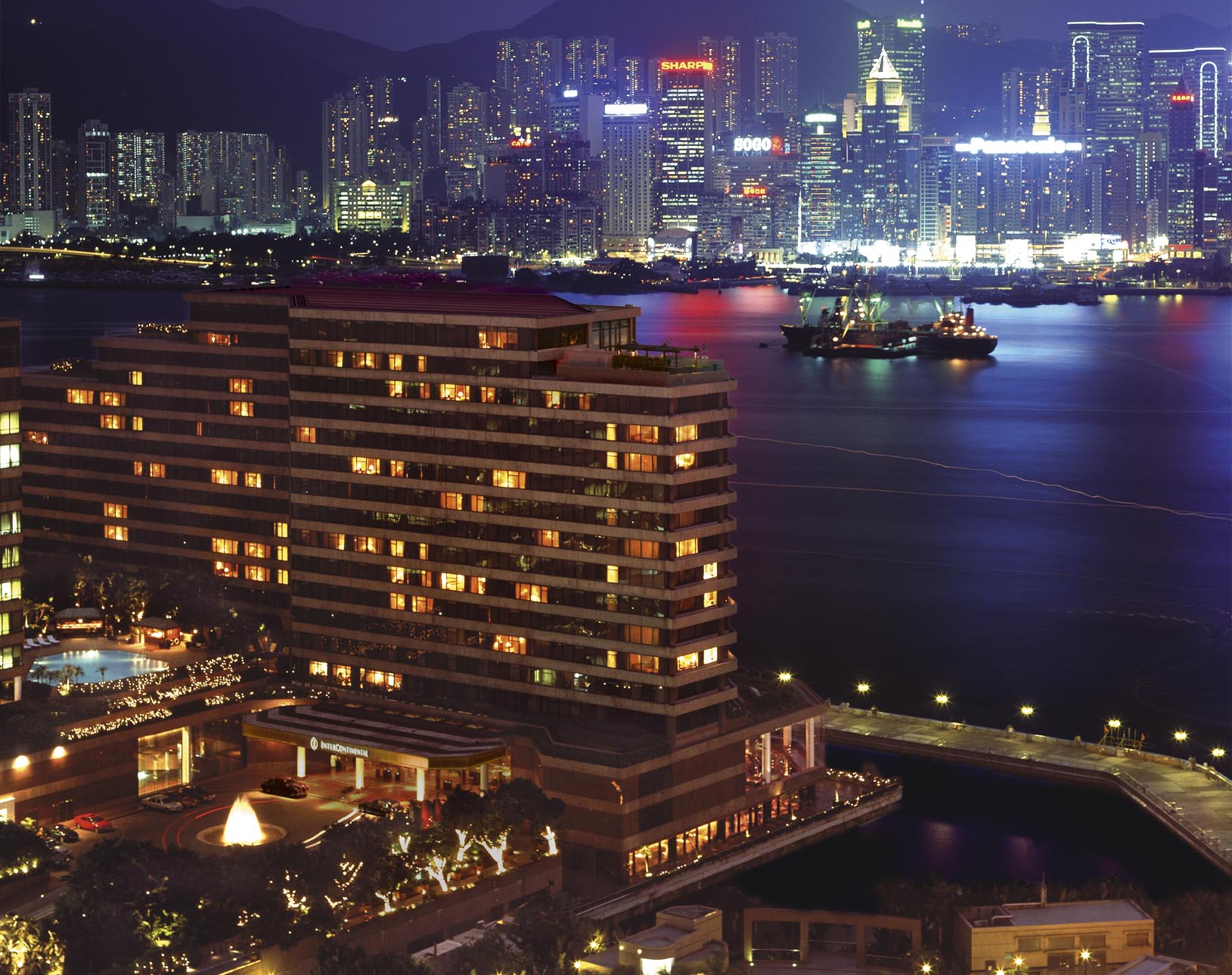 (The Intercontinental Hong Kong TST at night, right by the harbour)
Disclaimer: I want to start off by saying I was wondering if I should really post this or not. One of my core values in creating this blog was disclosure in not only what I write, but how it has affected the people that read it. I've always believed in honest & accurate information, so here it goes.   
Earlier this year, a couple of friends of mine informed me they were traveling to Hong Kong in the Fall. Considering how expensive it is to stay in HK (usually at least $100 USD/night for 2.5 – 3 star hotels in a really small room) I thought it would be a good recommendation for them to sign up for the Chase IHG Visa card, giving both of them 160k points total. That would be enough for 4 nights at the Intercontinental in TST for 35k points + $70USD per night.
Well, they returned and informed me it wasn't such a great 5 star hotel experience.
I felt terrible.
Especially since I went to the Intercontinental earlier this year and gave them rave reviews on the property.
They informed me the rooms looked dated, bathrooms were dirty, the free plate of fruit was rotten, and no one was holding doors throughout the hotel. I thought about my experience on those exact things, and have to honestly say the only similar thing I experienced,  was that the room decor seemed a bit dated on my stay there.
Either way, we were both upgraded to a superior room, which was large, even by normal american hotel room standards. They don't list the sq footage, but there was a large entry way, office work area with a desk and bench that doesn't seem standard to most room's I've stayed in. The room upgrade, free plate of fruit, & free Wifi were all benefits of being an IHG platinum member, which is a benefit of just holding the Chase IHG Visa.
I checked the rates on some dates in the future and found this: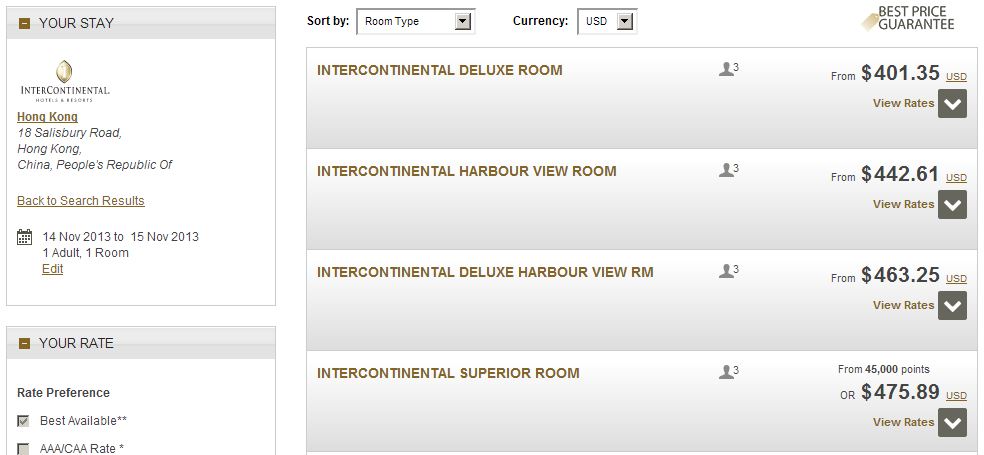 (room rates at Intercontinental Hong Kong for November 14th, 2013 as a sample)
I'd have a hard time paying the $475.89 rate to stay in that superior room, but I definitely feel like $70 is a fantastic deal for that type of room in Hong Kong. They're located in the heart of TST, and nothing seems very far away.
Either way, I still feel terrible. 
I hope my friends found the hotel was a great deal compared to other rates in the area but I'm going to treat them to dinner to make up for the bad recommendation.
Have you stayed at the Intercontinental HK before? What did you think of the hotel?