As promised, free money via AMEX Small Business Saturday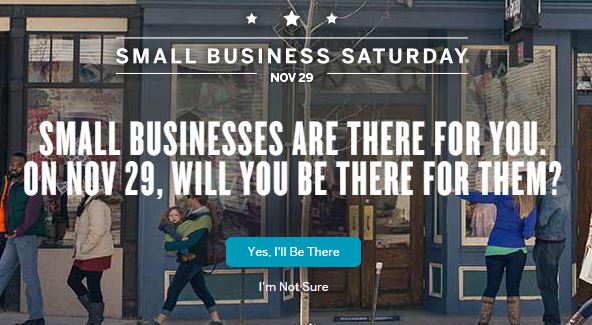 American Express Small Business Saturday (SBS) has become an annual shopping day for AMEX card holders, just like Black Friday and Cyber Monday. Every year, AMEX runs a promotion where you receive a statement credit just for making a charge with a registered small business using your AMEX card.
In previous years, that credit was $25 off a charge of $25 or more, then $10 off a charge of $10 or more the year after.
This year, AMEX is changing it up and giving you $10 off a charge of $10 or more, 3x per registered card, for a total of $30. Pretty generous if you ask me! It promotes spending at different small businesses rather than using the entire $30 at once with one retailer. Be ready to register now for SBS, which is on November 29th.
Registration opened up earlier this morning and it's live now! Registration is also limited, so don't wait to sign up your cards.
In years past, we were allowed to register every AMEX card that had a unique card number. That meant all personal and business cards, along with any additional users, and co branded cards as well. Pre paid products like Serve and Bluebird did not work.

In the middle of last year, I gave everyone a reminder that SBS would be coming up again last November and it would be a good time to get some additional cards for your AMEX cards to prep for it (of course, if there was a legitimate reason to do so).
I personally have registered several cards. This is one of my favorite days of the year. I'm looking forward to all the Berry Napoleon cake from my local bakery. 🙂
Interested in finding out which brick and mortar businesses are eligible for small business Saturday on Nov, 29th? Check the map here.
So where are going to use your free credits?