Free $500 in American Airlines Gift Cards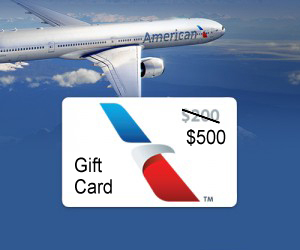 I'm seriously starting to feel like a broken record talking about benefits of my Amex Platinum card. If you missed my post on all the benefits of the card, please refer here and here.
So what is it this time?
One of the features you already know about is that the card gives an annual $200 "airline incidental" credit. What does that even mean? It means things like:
Checked baggage fees
Overweight/oversize baggage fees
Change fees
Phone reservation fees
Pet flight fees
Airport lounge day passes and annual memberships
Seat assignment fees
In-flight amenity fees (beverages, food, pillows/blankets, etc)
In-flight entertainment fees (excluding wireless internet)
Costs can all be reimbursed by your Amex Platinum card – you just have to designate an airline.
You can change your designated airline once at the beginning of every year, but you can not change it mid-year, and half way used up. Your airline choices are:
Alaska Airlines
American Airlines
Delta Airlines
Frontier Airlines
Hawaiian Airlines
JetBlue Airways
Spirit Airlines
Southwest Airlines
United Airlines
US Airways
The first year I had the card, I choose Hawaiian airlines, and I bought food/drinks/snacks for as many friends as I could on a flight to Hawaii to reach $200. Use it or you lose it. I even helped someone check their luggage to save them money. I still remember one person didn't even thank me for the drink but I felt like a superstar either way. Others were more appreciative.
I still remember all the pau hana snacks and Hawaiian themed goodies I got on that flight: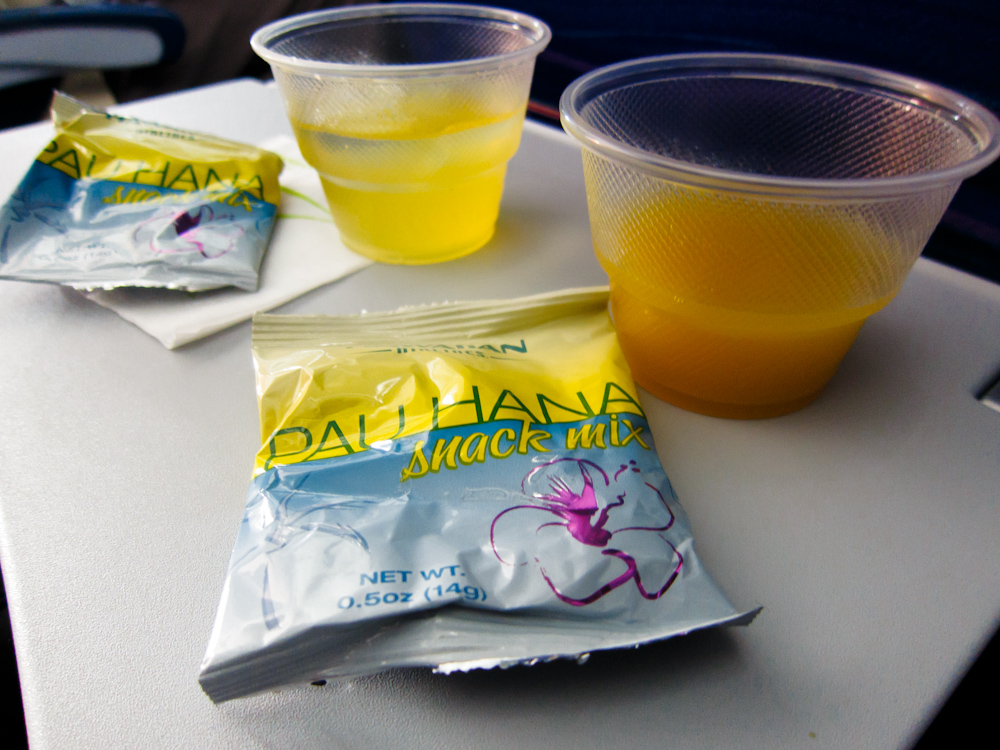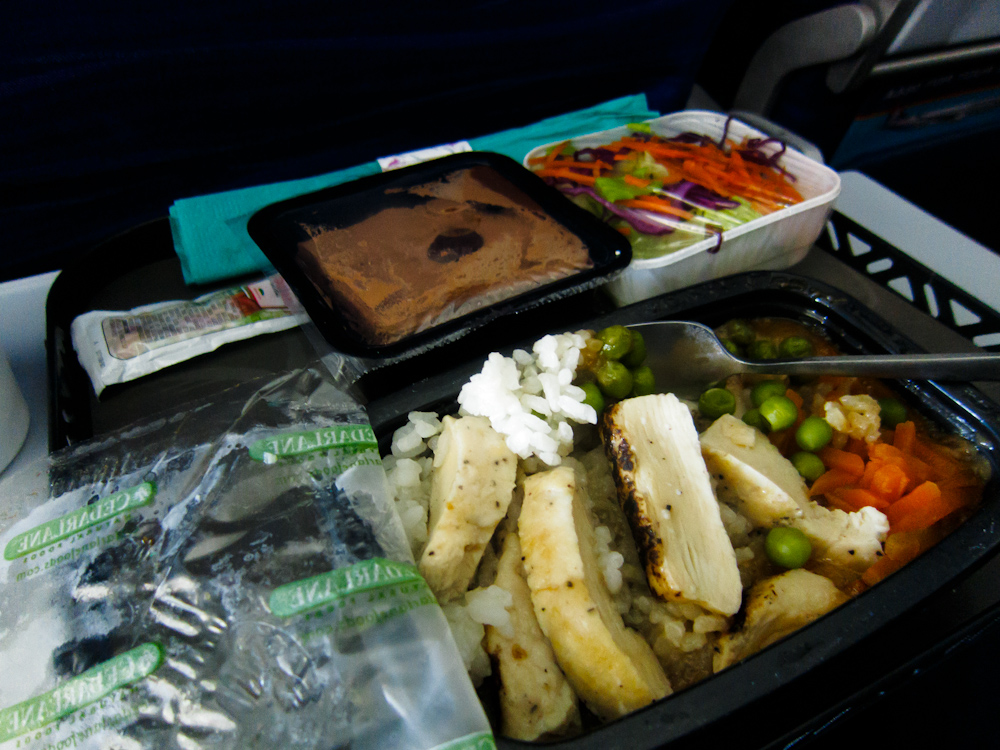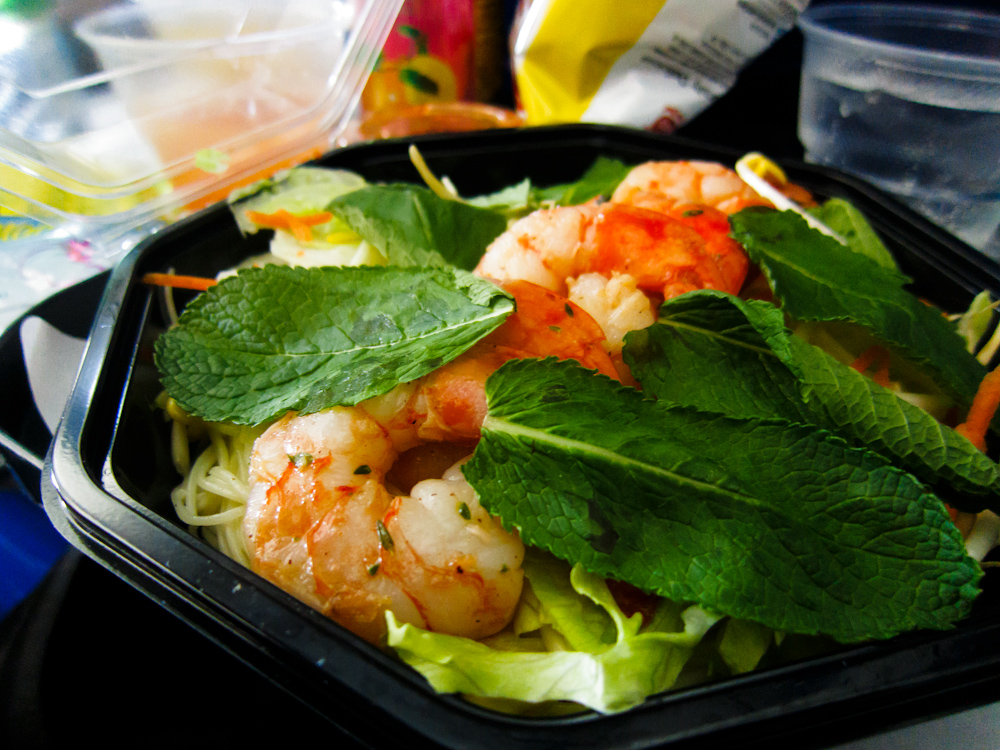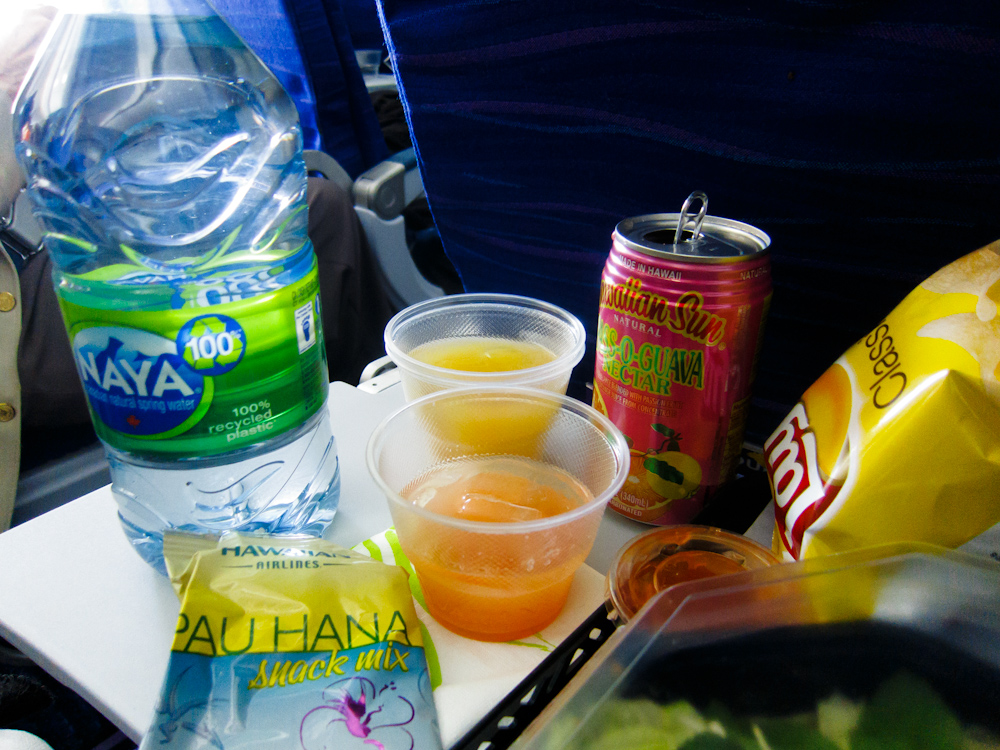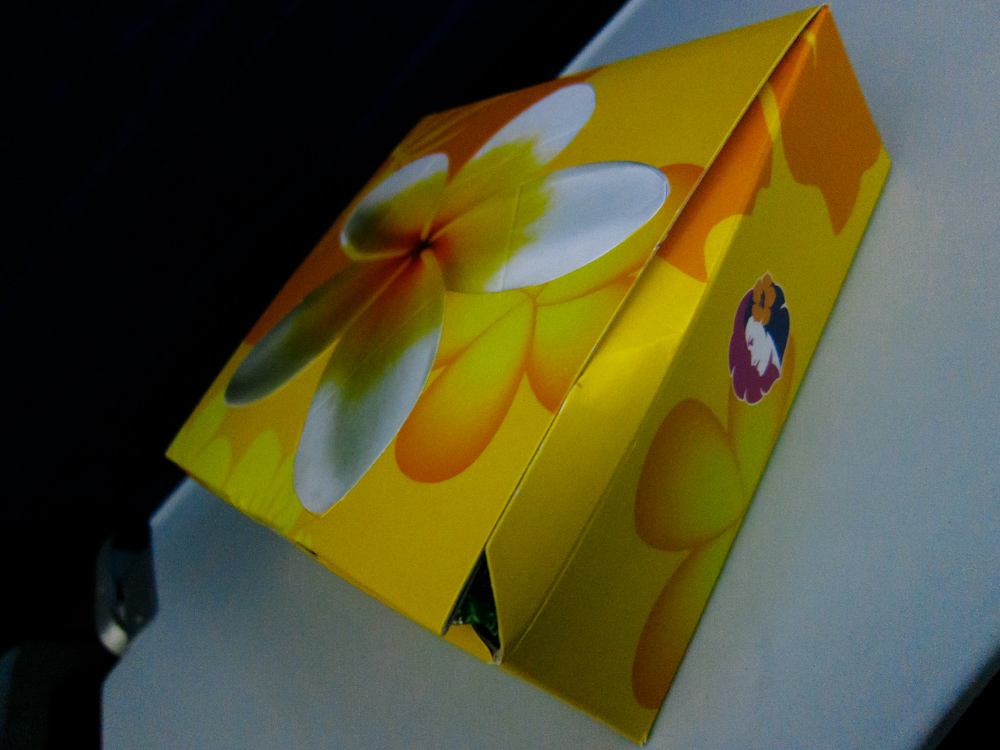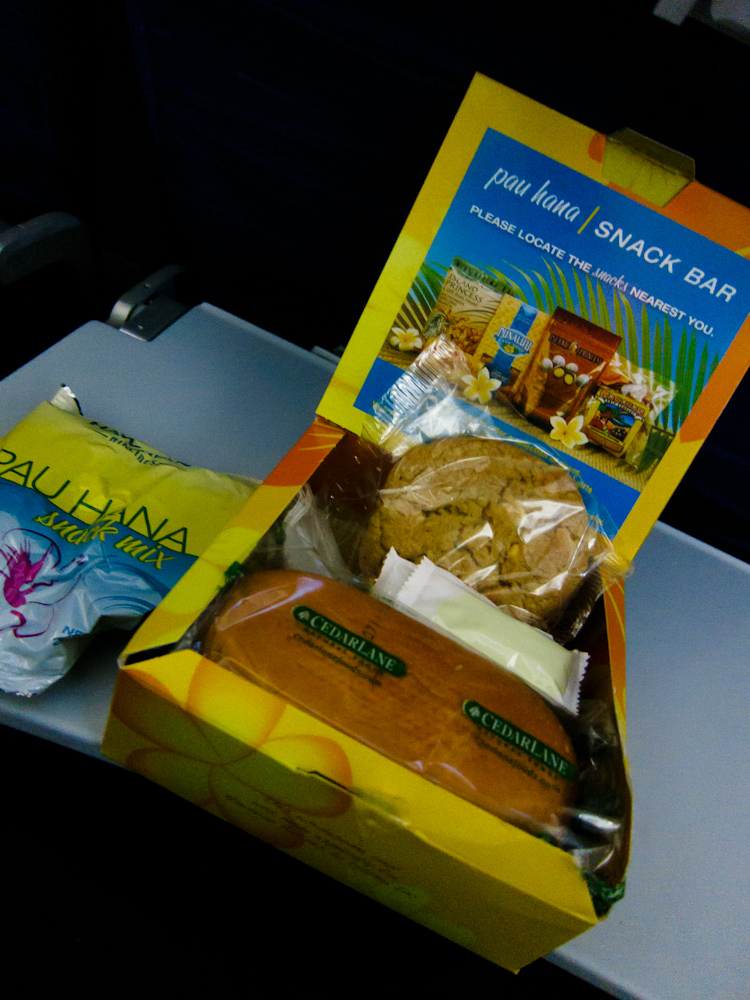 Here's a little travel hack/secret.
Every year since then, I've switched my airline designation to American Airlines. The reason for that is there are daily posts on Flyertalk here, that show people are getting reimbursed for gift card purchases. The rules specifically state gift cards are NOT an eligible airline incidental, but the system does reimburse your account. I've tried it a couple of years in a row and it's always worked. If you read through the Flyertalk thread mentioned before, you'll see several others are getting reimbursed too! I can't promise you it'll work for you, but it definitely works for me. See the screen shots of my online statement below. I tested by buying 2x $100 gift cards, and 3 days later, it was reimbursed. I'll go for the remaining $300 now. I had to wait before posting, but look at that, $300 reimbursed, specifically for AA/US lounges going away as a benefit.


So  if the annual credit is $200, how did I come up with $500?
Earlier this year, Amex Platinum card holders lost the ability to enter American Airlines and Delta SkyClub lounges as part of its card benefits. This was a big deal for a lot of card holders, so what Amex did was increase the offering for the airline incidental, just for this year, anywhere from $100 – $500. I was lucky enough to get $300, bringing my total to $500.
The next thing I did was go on AA.com, and purchase 5x$100 e-gift cards. The credit takes 3-5 business days to show up, so I had to sit patiently and wait to see if I just wasted $500 or not. I would still get $500 in gift cards, so it wouldn't be a total waste.
Luckily the credit posted (as I was hoping)!
Whenever I tell people I pay $450/year for this card, they jump back. After all the benefits, it isn't all too bad. Throw in the Amex offers that keep popping up and it feels like they're paying me to use the card.
So who's going to check how much more they got for this year, and then buy some AA gift cards? 🙂