I spent $5000 at CVS in one shot, & it was awesome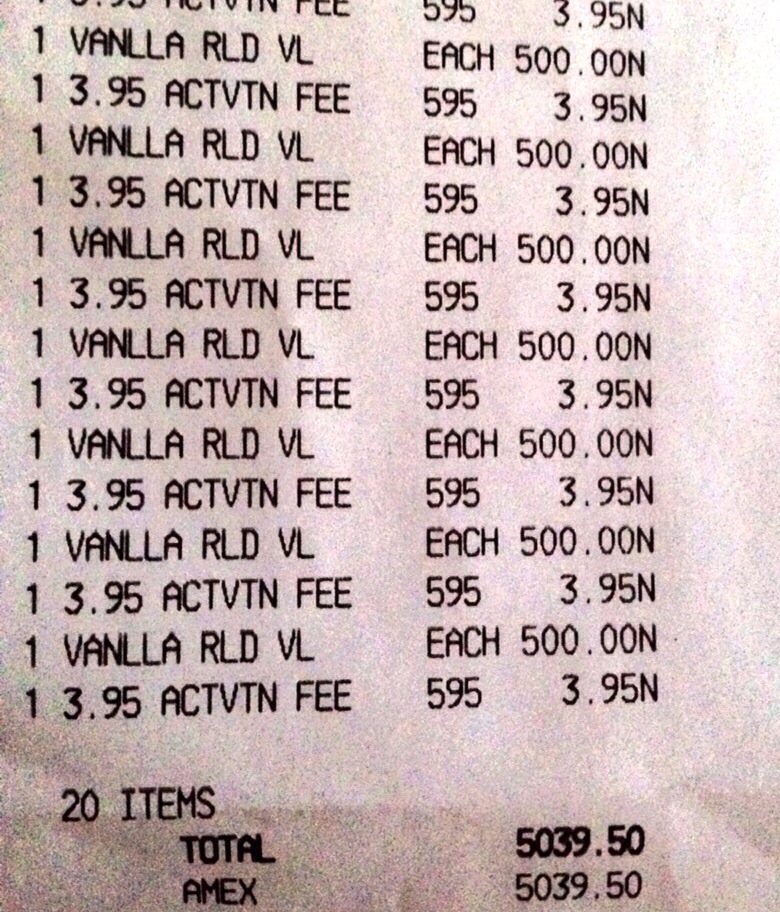 ($5039.50 at 1 time at CVS, here's the receipt to prove it)
TheMilesProfess wrote a blog post on how CVS had raised their daily limits on prepaid card purchases up to $5000/day/customer. I was interested in trying this out, but my problem was finding a CVS that had enough Vanilla Reload cards to try this with. While I was on vacation I finally found one. Low and behold it worked.
Now there's 2 important things to take home from this:
1. That CVS actually will permit the sale of this amount at one time via a credit card. I always suggest going with $500 or $1000 at a time to not draw so much attention, but if you're visiting a location and only have 1 chance to make the purchase, you can get $5000 at a time (especially if your hometown doesn't have Vanilla Reloads well stocked).
2. For those newer to the points game, you must be wondering what I'm going to do with $5000 in prepaid cards now. In addition, it costs me $3.95/card, so at $500 each, that's $39.50. I briefly mentioned "manufactured spend" in the past, so I would be able to simply write myself a check for $5000 after loading the prepaids to my AMEX Bluebird card. I'm essentially paying $39.50 for 5000 points.
Is that really worth it? It's marginal, but what if you could put that spend towards a new credit card bonus that offered 50,000 points after a $5000 spending requirement? $39.50 for 55,000 points sounds like a sweet deal to me.
This is what Vanilla Reload cards look like. If you follow my Twitter, I often tweet when I visit a CVS and state whether they're in stock or not.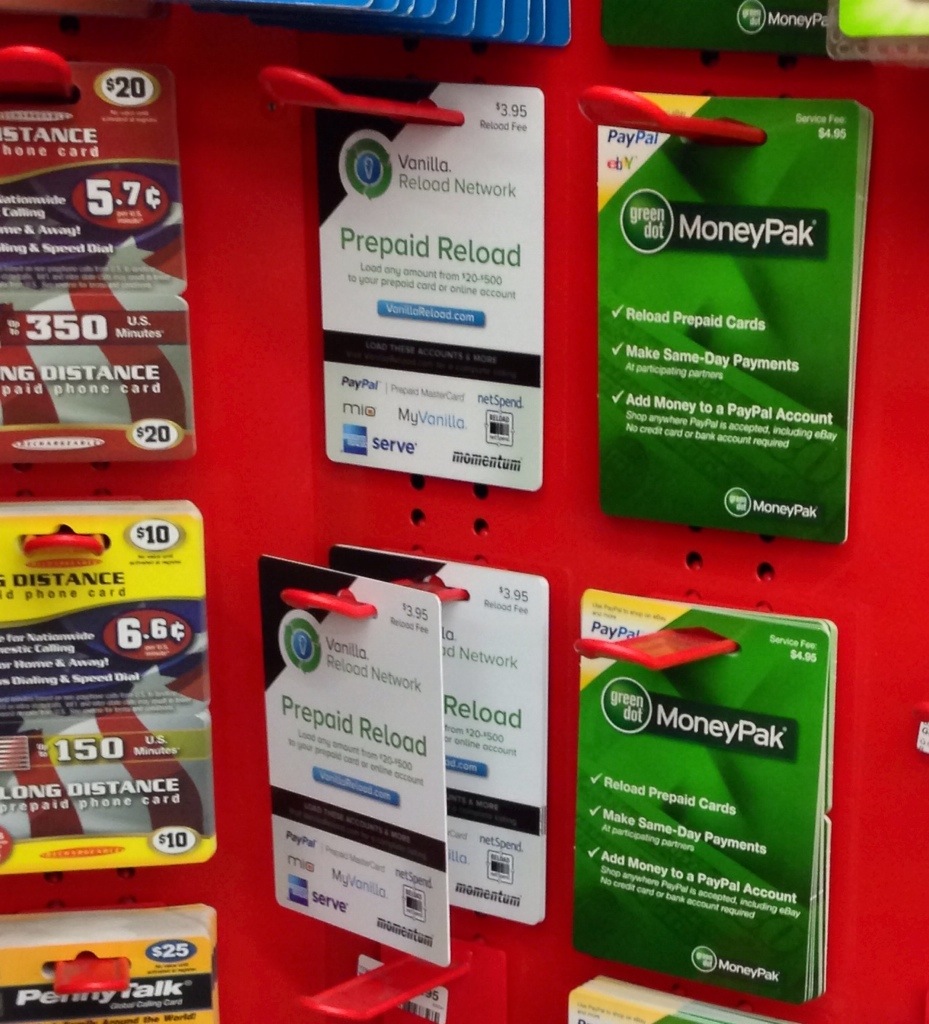 (Vanilla Reloads on the CVS Rack)
What's the most you've tried purchasing at one time?