Reader Question: What do I do with 1 million Delta points?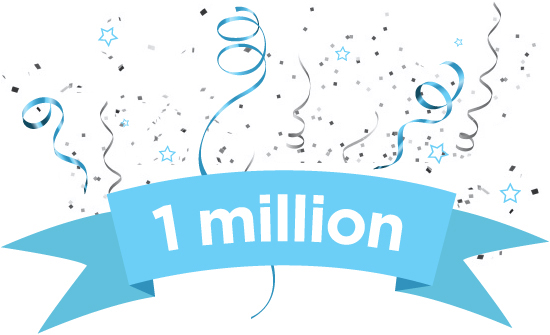 (Yay! You're a point millionaire! Now what?)
P2S Reader Ron asks "I used to be a consultant and racked up 1 million Delta points traveling for work. How can I maximize them?"
Ron you're a point millionaire! Congrats! Not too many people can say that, but people who travel for work have a huge advantage in accumulating a mass amount of points quickly (not to mention elite status). All of a sudden you have more points than you know what to do with.
I have good news and bad news. The good news is that this is a great problem to have, and you'll be able to find tremendous value in them one way or another. More good news is that Delta points never expire. The bad news is that Delta Skymiles are often referred to as SkyPesos because of their redemption value. 1 million AA points is much more valuable than 1 million Delta points.
Other than donating all of them to me, I have a few ideas on what to do with them so let's explore your options:
1. Donate them – Seriously. Award tickets can be booked in anyone's name. If you know of someone that needs to fly somewhere and can't afford it, it's a really nice gesture that won't really touch your wallet. They will become your best friend (not sure if that's a good thing or not) and will become forever indebted to you.
2. Gift Cards – If you're a Delta AMEX card holder, you can use Delta's marketplace to trade them in for gift cards. AMEX gift cards have a lot of flexibility, but are a horrible redemption at 21,500 points for $100 gift card. With 1 million points, that would still get you more than $4600 in gift cards. AMEX gift cards have the flexibility of allowing you to shop almost anywhere you want.
The marketplace also offers Macy's/Sak's/Ruth Chris' gift cards at 13,000 points for $100 gift card. Still not great, but better than AMEX gift cards. With 1 million points, you'd be able to get more than $7600 in gift cards. Treat your lady to a shopping spree, take your buddies out for steak. Either way you become much cooler among your circle.
You could also give these away as gifts. Holidays are right around the corner.
I'm not a huge fan of this method since you're getting less than 1cent/point for either redemption.
3. Pay With Miles – again you have to be a Delta credit card holder for this option, but for flights above $100, you can begin using points as direct credit against your fare. (example, 10,000 pts would be $100, and you can take smaller increments after that).
This is a decent redemption at 1cpm. It also takes out a lot of hassle in researching award availability. With 1 million miles, you're looking at $10,000 in flight credits with Delta.
4. Use them on award flights (especially upper cabin). This is going to be the most complex option, but the most rewarding at the same time. Let's start off by looking at Delta's partner airlines, and their award chart (found here) traveling from the US.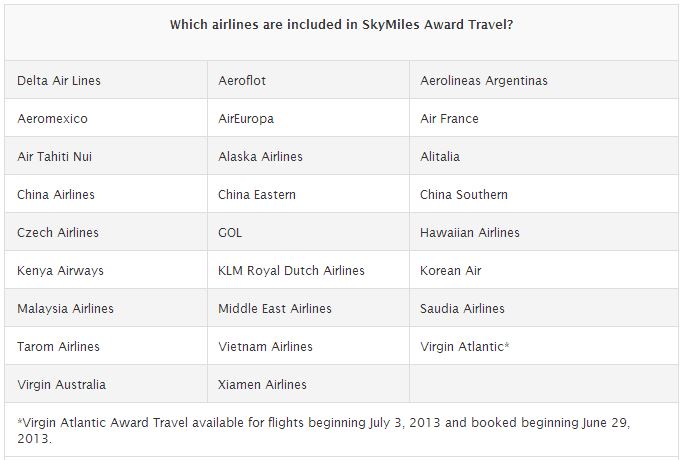 (Delta's partner airlines)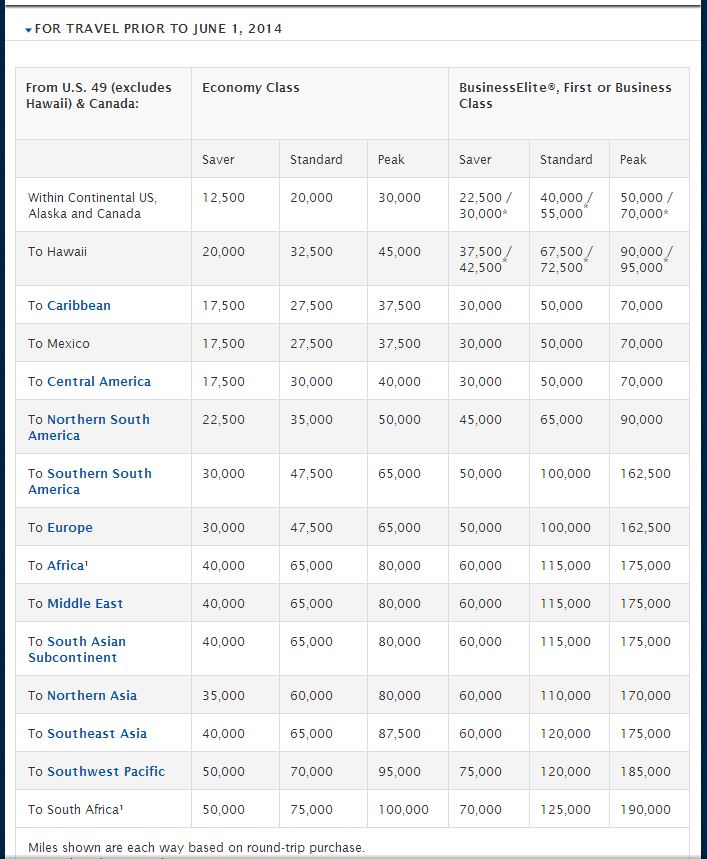 (for travel prior to June 1st, 2014)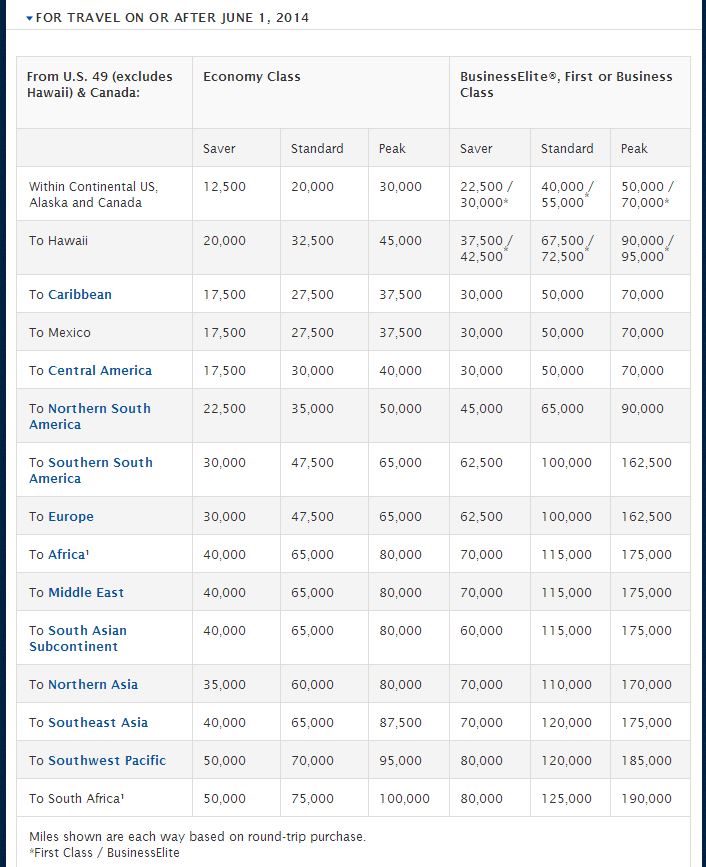 (for travel after June 1st, 2014)
Your Delta Skymiles will be eligible for travel or any of their partner airlines as long as there is award availability.
As you can see there are 2 award charts since Delta is altering their award fares after June 1st, 2014. If you focus in on saver awards for both economy and upper cabins, that's where you get the most value.
Even at the medium redemption level, you'd be able to fly to and from Asia, Europe, & South America almost 10 times in business class. Delta can charge $5,000 – $10,000 for these flights. You may still have to pay $100-$200 internationally in taxes and fees per flight, but over the course of 10 international business class flights, how does $1000 in taxes for $50,000 in flights sound?
I also found out from Ron that he's built up Platinum status with him that would increase upgrade eligibility as part of his elite benefits.
I've really only touched the tip of an iceberg in terms of actually redeeming award flights for Skymiles using partner airlines. Delta's notorious for being a difficult carrier to even find the tools to search for award space. You'll likely need to become an expert yourself if you truly want to find out how to maximize value within their program due to its complexity. I'd be happy to figure it out together with you since I barely use them for partner awards.
Hopefully this leads you in the right direction of how much value vs how much time you want to put into redeeming your Skypesosmiles.
Good luck Ron.