Global Entry Interview at JFK T4

As you're probably already aware of, I'm a huge fan of my American Express platinum card because of all the great benefits it carries.
One of those benefits I recently decided to take full advantage of was the Global Entry feature. Since I'm based out of NYC, it was easiest for me to make an appointment at JFK terminal 4, stop by one early weekend morning, and get it taken care of.
If you aren't famililar with Global Entry, it's a program created by US customs and border protection to allow pre-approved, low risk travelers to receive expedited clearance traveling into the United States. The cost is $100, which covers a traveler for 5 years. You can read more about Global Entry here.
This is really helpful especially when you're coming home from a long international trip and see a huge line at customs. You skip that entire line and go through the Global Entry expedited line while everyone else spends hours waiting. Global Entry also enables you to have TSA-pre check, which is a domestic pre-approved clearance for travelers at select domestic airports which allow for expedited service though security checks. That means no taking off shoes, coats and you can leave the laptop in the bag.
What the AMEX platinum card does is reimburse the $100 Global Entry fee for every card & additional card on the account. So I decided to add a couple of family members onto my account, schedule them for their Global Entry, and pay the fee using their additional card. AMEX Platinum does charge $175/year for up to 3 additional card holders, but with each getting Global Entry and Priority Pass lounge access, this was a no brainer. Who knows, if they don't need it for the full year, I may even cancel their cards before the year is up to receive a prorated amount of that $175 back.
Continuing on with my GE review. I parked at JFK's terminal 4 short term parking, and walked across the roadway and into the terminal itself. The Global Entry room is the first room you come across.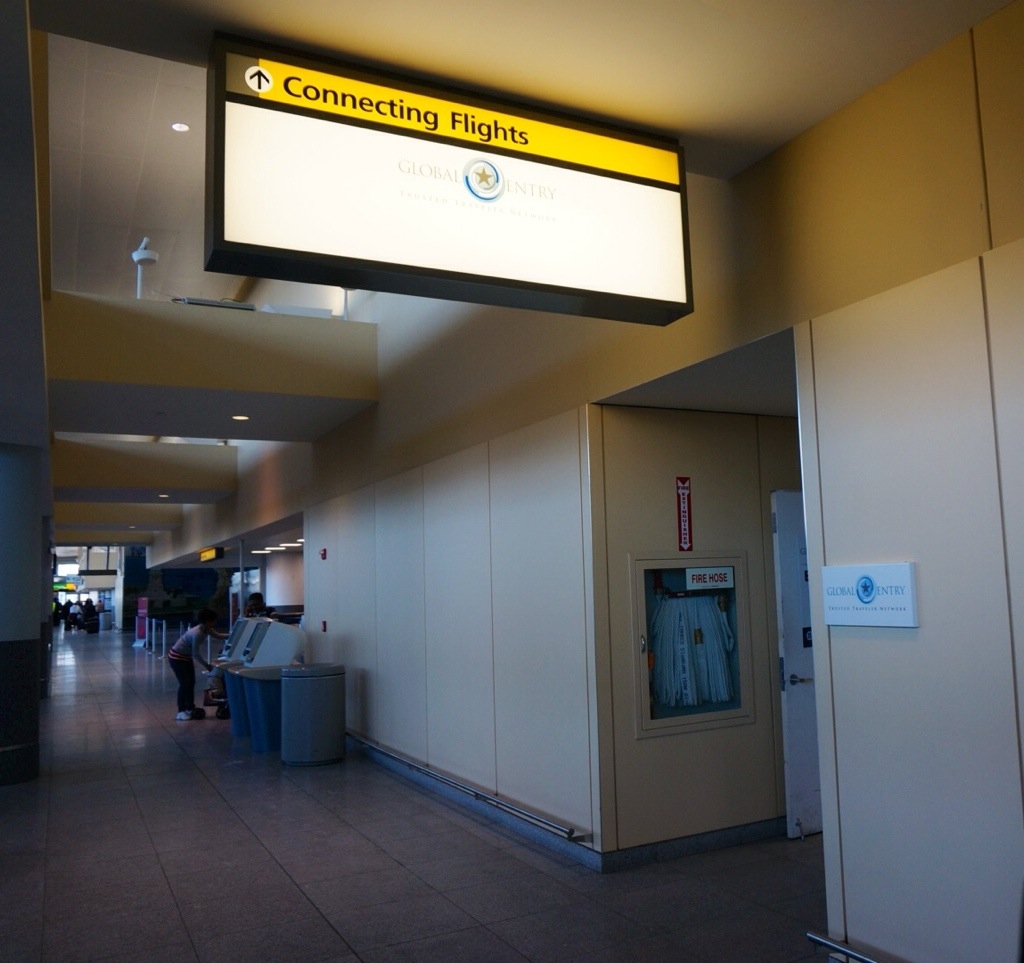 (Entry way to Global Entry interview room)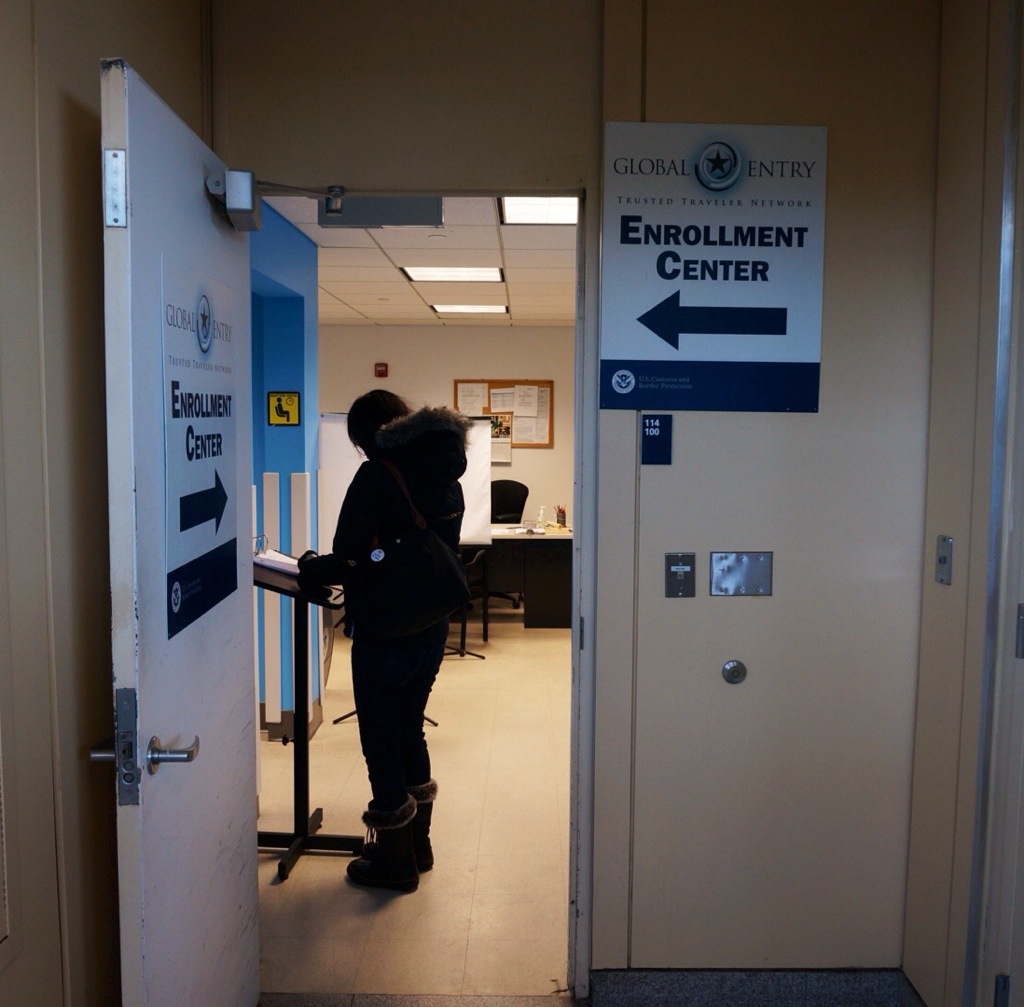 Upon entering the room itself, it required me to sign in, as they called us in by the order in which your name was signed.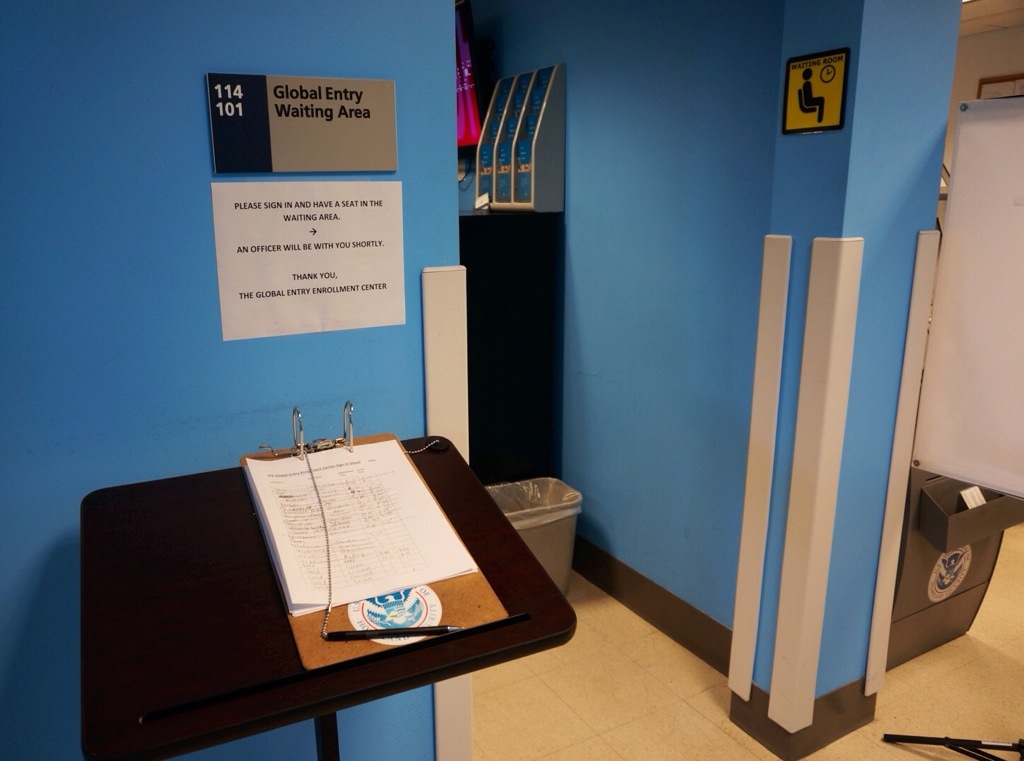 There is a waiting room which holds about 20 people with a video playing that describes what Global Entry is and how you use it.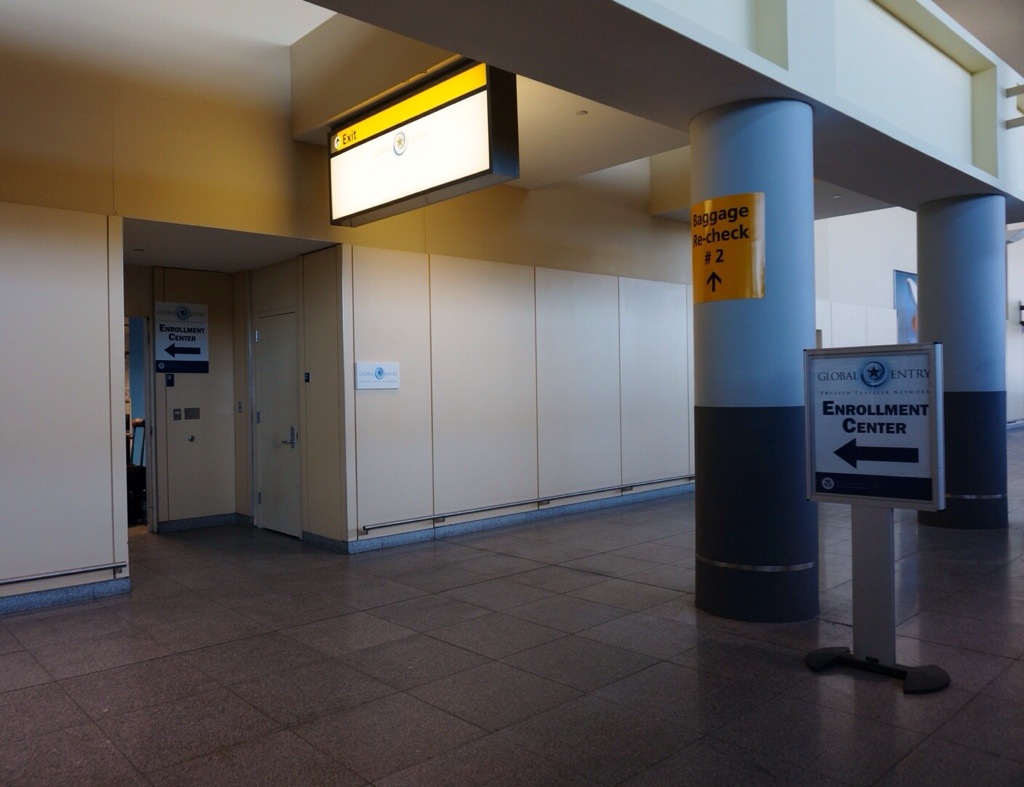 (Another view of the Global Entry room entrance)
I was called in after about 5 minutes, and the interview process with the officer only took about 10-15 minutes tops. They go over the features of Global Entry and how it's used.
All together the visit took a little less than 30 minutes.
Everyone I know that's used Global Entry or TSA-pre check raves about it (ok other than the spoiled travel bloggers who were the 1st time to sign up for GE/TSA-pre check when there was barely anyone using it.). What has your experience been?